Lauren Ambrose Owen
Marriage Celebrant
My name is Lauren Ambrose Owen and I am a Civil Marriage Celebrant, registered since 2008. I offer professional Celebrant services for Weddings, Commitment Ceremonies, Naming Ceremonies, Renewal of Vows, Anniversaries and funerals within the Sunshine Coast, Fraser Coast and Wide Bay areas.
I can help you create the perfect ceremony for you. Whether it be short and sweet, courthouse style, traditional or unique. With my guidance and help, we can create the ceremony that is just right for you. I believe that every couple should have the perfect ceremony that tells their story and represents them as a couple.
By having myself as your celebrant, you get peace of mind that all the legal requirements are attended to - you can relax and enjoy every moment of it. This ceremony will be a memorable occasion that you, your family and friends will talk about for years to come.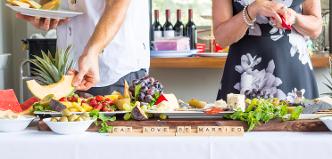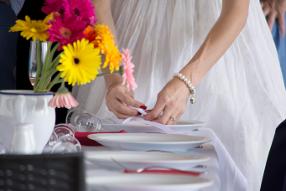 Services -
Civil Ceremony
A civil Ceremony is a legally binding marriage ceremony between two consenting people, over the age of 18
Price: $600
Commitment Ceremony/Renewal of Vows
A commitment ceremony is a non-legally binding, public affirmation of a couples' commitment to one another.
Price: $400
Naming Ceremony
A Naming Ceremony is the event at which an infant, a youth, or an adult is given a name. The timing can vary from mere days after birth to several months or many years .
Price: $400
***Please note to secure your booking, I require a $200 non-refundable deposit which is deducted from the price of the ceremony.***